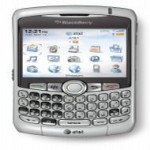 London, Aug 7 (IANS) Saudi Arabia and BlackBerry have reached a deal to avert a ban on the smartphone's messenger service, a move that could have wide-ranging implications for several other countries including India.

The agreement, which involves placing a BlackBerry server inside Saudi Arabia, would allow the government to monitor users' messages and allay official fears the service could be used for criminal purposes, the Daily Telegraph reported Saturday.
A Saudi regulatory official said tests were now under way to determine how to install a BlackBerry server inside the country.
The kingdom is one of a number of countries expressing concern that the device is a security threat because encrypted information sent on the phones is routed through overseas computers – making it impossible for local governments to monitor.
The United Arab Emirates has announced it will ban some of BlackBerry services starting in October, and Indonesia and India are also demanding greater control over the data.
BlackBerry maker Research in Motion (RIM) says it does offer help to governments, but says its technology does not allow it, or any third party, to read encrypted emails sent by corporate BlackBerry users. The consumer version has a lower level of security.
Saudi Arabia's telecommunications regulator announced the imminent ban Tuesday, saying the BlackBerry service "in its present state does not meet regulatory requirements".
Saudi security officials fear the service could be used by militant groups.