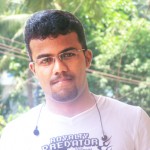 I'm Subodh Manikoth, an entrepreneur and a web developer.
When I decided to start a personal website, it was with a purpose in mind;  not merely to spout a bunch of loosely woven words with no coherent meaning. The purpose of this website is to give me a place to log things I don't want to forget, and to share these things with others. It may contain thoughts, a bit of humour, lots of gadgets, tech reviews, news, etc.
Thanks, and I look forward to sharing with you, and let me know if it's worth your while.