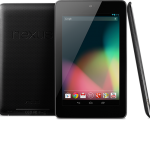 London, Oct 16  Google Nexus 7 has become the highest selling Android tablet just three months after its launch, a media report said Monday.
Google's first tablet went on sale July 27. Its main selling point has been its affordable 159-pound price tag, The Telegraph reported.
Britain's largest mobile retailer Carphone Warehouse said it has seen a huge demand for this smaller sized, 7 inch tablet running on Android 4.1, Jelly Bean operating system.

The news sets up the prospect of more affordable tablets reaching the market soon.
Amazon's new 159-pound Kindle Fire HD also establishing itself quickly thanks to its low price, according to the newspaper.